Brest region – "western gate" of the country – is situated in the centre of Europe at the south – west of Belarus. Its area is 32, 8 thousands km2. Brest region borders upon Homel, Minsk and Grodno regions of the Republic of Belarus, upon the Ukraine and Poland.

Up – to – date Brest region consists of 16 districts, 3 towns of regional subordination (Brest, Baranovichi, Pinsk), more than 2 thousands of rural places of population. The region population size is more than one and a half million of people.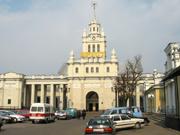 Brest region has favourable natural conditions for the development of all spheres of human life activities. The region climate is moderate continental. Natural vegetable cover takes up to 55 % of the region territory, 36, 9 % of which are forests.

The region is sufficiently rich in natural resources. There is the largest granite deposit at the region territory, which is used for the production of construction crushed aggregate (Mikashevichi).The unique clay deposits are situated in Stolin region, the largest in Belarus chalk deposit "Hotislavskoe" is located in Malorita region. Glass – making and molding sands, common salt are met every where, large reserves of mineral waters have been revealed.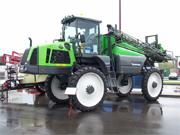 Industrial complex of Brest region is presented by more than 300 industrial enterprises, which manufacture products at the amount of more than 5,0 milliards of dollars annually, and at the same time more than 80 % of them is manufactured in the non – governmental sector.

In the whole volume of the industrial production manufacturing industry (obout 82%) has the largest specific weight.
Production and distribution of electricity, gas and water amounts more than 15%, and share of the mineral resource industry is about 3%.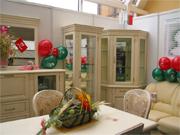 Food manufacture, including beverages (51,5%), machine and equipment manufacture (13,2%), textile and clothing manufacture (about 6%), nonmetallic mineral commodity manufacture (5,5%), electrical equipment manufacture, electronics and optical equipment (up to 4%), woodworking and wood articles manufacture (2,4%) have the leading place in the structure of the manufacturing industry.

Large producers of the region are JE OJSC "Brestgazoapparat", OJSC "Brest electric bulbs factory", LLC "Pinskdrev", Baranovichi machine – tool factory, LLC "Atlant", Zhabinka sugar – refinery, JV "Santa-Bremor", JSC "Savushkin Product", JSC "Brest meat plant", RUPP "Baranovichi manufacture – cotton association", OJSC "Pinsk manufacture – trade association "Polesye", OJSC "Brest Stocking Mill".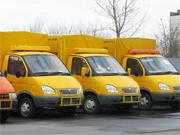 Free economic zone "Brest" plays the important role in the region economics, this zone is the most profitable sphere for capital investments. The range of tax and customs benefits, fixed for enterprises – residents of free economic zone, presents considerable interest for business circles.

At present there are 70 residents in FEZ "Brest", including 54 with the participation of foreign capital. The enterprises of 18 countries of the world are presented.

Nowadays the enterprises – residents produce more then 13 % of region industrial production volumes and provide the fourth share of export.

Brest region traditionally has the agrarian specialization with the prevalence of large commodity manufacture. More than 85 % of meat and milk are produced in agricultural organizations.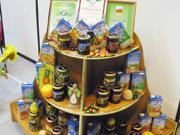 Agricultural enterprises of Brest region have high development potential of meat and milk livestock farming, potato growing, they are engaged in growing of vegetables, sugar beet, long – fibred flax.
Practically 1 / 5 of the republican volumes of meat, milk and potato is provided by Brest region.

The availability of the direct boarder of Brest region with European Union contributes to the active development of business relations with foreign countries. Trilateral relations of the adjoining regions develop effectively: Brest region, Volhynia region (Ukraine), Lyublin province (Poland) in the frames of Euroregion "Bug", activity of which contributes to mutually beneficial economic relations.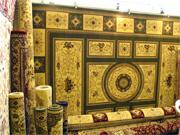 About 1600 management subjects of all property forms in the region effect export – import operations with partners from more than 250 countries of the world. The main foreign trade partners of the region are Russia, Poland, Germany, the Ukraine, Italy.

For last 5 years foreign – trade turnover has increased almost in 1,7 times and as to the results of 2010 it has made up about 3,2 milliards of US dollars.

The dynamics of international capital attraction to the region speaks about constantly increasing interest of foreign investors to our region. If in 2002 14 million of US dollars of foreign investments were attracted to the region, then in 2010 – already more than 150 mln US dollars.

The volume of foreign investments in Brest region at the beginning of 2011 amounts about 300 mln US dollars.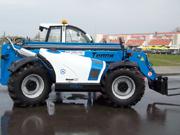 In whole the capital volumes are invested into industry (80 %) and building (8 %).

Brest region traditionally takes the leading positions in the republic as regards to the volume of fixed asset investments and internal sources investments. For last 5 years investments volume at the expense of all finance sources has increased more than in 5 times and has made up to 9,0 trillion of roubles for 2010.

The enterprising sector is developing dynamically in the region. Today about 36 thousand of businessman and more than 8,4 thousand of small&medium size enterprises have registered in Brest region.

About 20% occupied in the region economics person works at small–scale enterprise. Annually about 60 % of new workplaces are created in the entrepreneurship. About 15,2 thousand of new workplaces have been created by the entities of the entrepreneurship in 2010.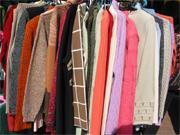 Stable and profitable work of the regional economics gives the possibility to finance social programmes. New medical institutions are put into service; they are equipped with modern diagnostic and therapeutic equipment. Special attention is given to the development of public health in rural areas.

Brest region is characterized by high level of education infrastructure. 4 institutions of higher education, about 50 vocational technical training and specialized secondary education institutions function in the region, which provide preparation of highly skilled specialists practically for all economy branches. In the region all conditions for physical training and sports taking up are created – many sports institution are functioning. 16 sports structures of the region are the main bases of preparation of national and combined team of the Republic of Belarus.

Being situated at the crossroads of ways, connecting the West with the East, Brest region is perspective for the development of tourism. Rich natural potential of Brest region allows organizing of interesting tourist routes.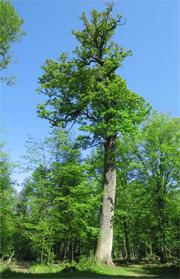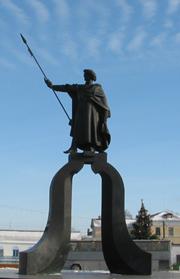 At the north – west of the region the unique nature monument spreads – State National Park "Belovezhskaya Puscha", which has received the status of biosphere reserve and diploma of Europe Council, and also it was included in the list of world heritage.

There are about 120 antique parks and estates, 2084 monuments of history and architecture at Brest land. Brest symbol is legendary Brest Fortress. The most famous architectural monuments are Bratskaya and Simeonovskaya Churches, Cathedral Krestovozdvizhensky Kostel in Brest, Pokrovsky Cathedral in Baranovichi, Jesuitical Collegium, the Franciscans Abbey in Pinsk, Kamenetskaya Tower, built in the XII century in Kamenets. The archeological museum "Berestje" is also of interest, here ancient structures of the X – XI centuries are preserved. There are many memorable places, connected with the names of Adam Mitskevich, Napoleon Orda, Kazimir Lyschinski, Tadeush Kostyushko etc.

This list may be kept on, because natural and created by mind and hands of a human being unique land riches are indeed innumerable and they will make happy more than one generation of inhabitants and guests of beneficial Brest region.

Brest gate is always open for cooperation!